Process to convert Windows Live Mail to Outlook
Steps1: Launch the Windows Live Mail Converter from. Software will display the below screen
(Click on Start > Program > Windows Live Mail Converter > Windows Live Mail Converter)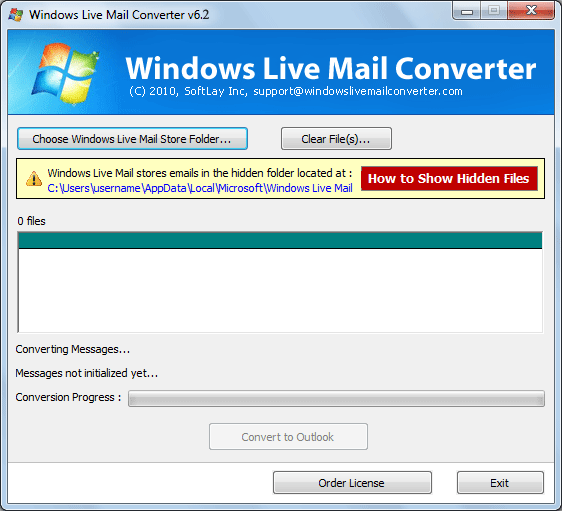 Steps2: Select the Windows Live Mail stored folder location from the default Windows Live Mail path location:
C:\Users\Admin\AppData\Local\Microsoft\Windows Live Mail. Select the email folders of Windows Live Mail to convert into PST file as shown below:
Important Note

: Windows Vista Mail users can also convert their emails from 

Windows Mail to Outlook

 using 

SoftLay Windows Live Mail 2011 Converter software

. 

Select email folders path of Windows Vista Mail to Convert emails form Windows Mail to Outlook from default location: 

C:\Users\Admin\AppData\Local\Microsoft\Windows Mail
-------------------------------------------------------------------------------------


To Convert 

Embedded EML files

 of 

Outlook Express/Windows Mail/Windows Live Mail

Please copy all the EML files in a folder then browse that folder using 

Windows Live Mail converter 

software to Convert EML files to PST files.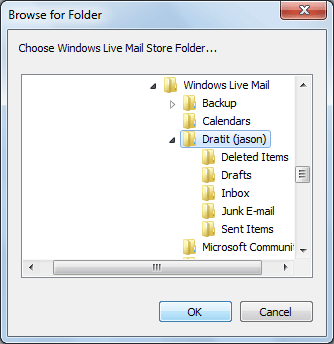 If you are unable to Find the stored email folder location of Windows Live Mail/Windows Mail in your PC using Windows Live Mail Converter then perform the following steps:

Open the Windows Explorer in Windows 7 and Windows Vista machine then:
Go to Tool menu >> Folder location >> View tab. You can see the option " Do not show hidden files and folder" as shown below in Screen1. Please choose the "Show Hidden files and folders" option as shown below in Screen2 then click apply and OK button. You can able to see the Hidden files and folders location on your PC after select that option. Now you can choose the hidden Email folder location of Windows Mail/Windows Live Mail using our software.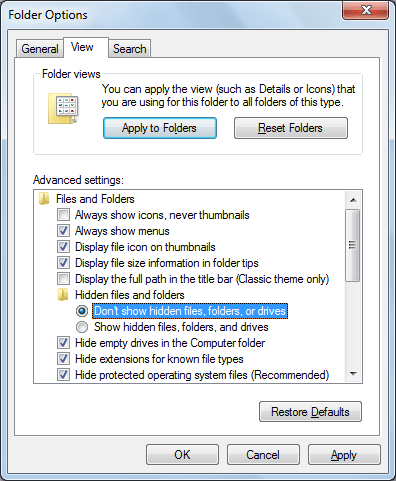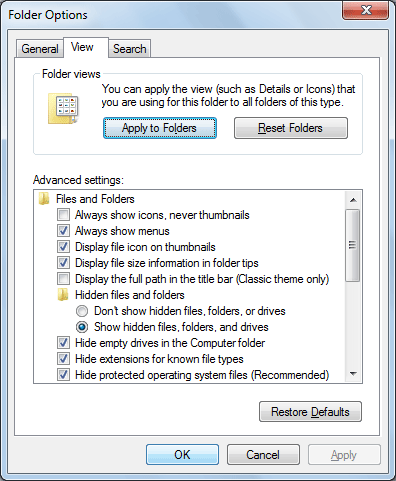 Step3: After select the email folders software will extract the all EML files and show the below screen after done the extraction: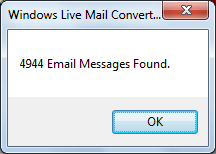 Steps4:After done the extraction software will show all eml files as shown below. After this Click on Convert to Outlook button to convert EML file to PST file.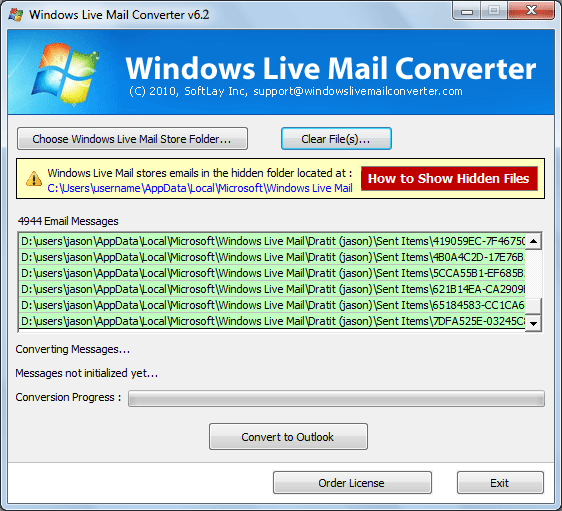 Steps5: Then Software will ask to save the converted pst to your desire location. Please select your desire location to save the converted pst file as shown below.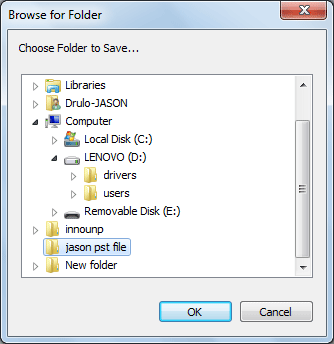 Steps6: After completion of the conversion Process software will show the confirmation screen as mentioned below: